Licensed Professional Counselor

Counselor, LPC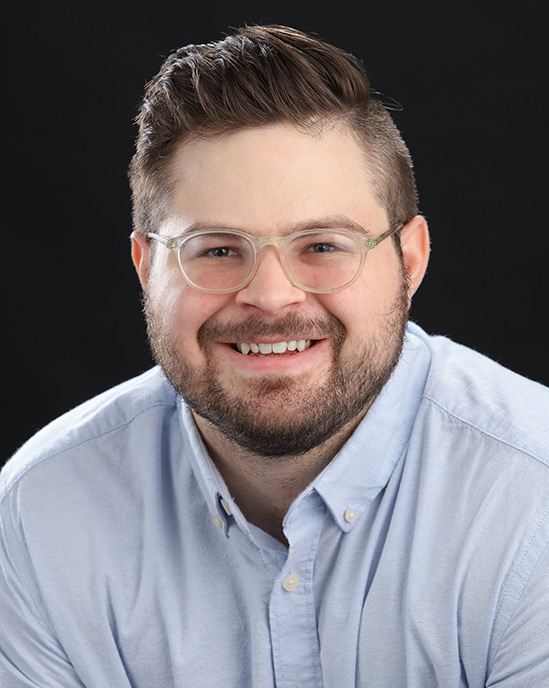 Adam is a Licensed Professional Counselor (LPC) in the state of Ohio. He completed his undergrad degree in Psychology and Addictions Counseling from Indiana Wesleyan University and went on to obtain his M.A in Clinical Mental Health Counseling from Wheaton College in Illinois. He has experience working in a variety of clinical settings such as intensive outpatient (IOP) and partial hospitalization (PHP) programs, a halfway house for males with substance abuse related charges, and a counseling center for undergraduate students. Adam has experience working in the areas of depression, spirituality, addiction, sexually compulsive behavior, grief and loss, and anxiety.
Adam believes in a relational style of therapy and deeply values creating an environment where the client feels safe and trust can be built. It is important to Adam that clients feel safe to bring their authentic self to sessions and he is honored to step into client's stories. Adam draws on several different theoretical orientations in his work as a counselor including: attachment, mindfulness and meditation, psychodynamic, stages of change, acceptance and commitment therapy (ACT), and CBT. It is his goal to tailor his treatment plan to the needs of each client he works with and to consider all potential paths of treatment.
An important part of Adam's story that inspired him to work in the counseling field were past ministry experiences in college. Through his work in Residence Life he formed relationships with students and developed a passion to help them grow and develop. He formed and led a student ministry that provided support groups for both men and women that struggled with unwanted pornography use. Adam is passionate about the ways in which faith and psychology interact and has a passion to integrate his faith in his work as a helper.
Adam believes that the therapist and client relationship is the single most important factor for successful therapeutic change to take place. One aspect of this relationship includes, an open dialogue between counselor and client that encourages authenticity. Adam also believes that trust and respect are paramount in any working counseling relationship. Lastly, he believes that a counselor cannot take a client further than he has taken himself and is committed to continued personal growth.
Certifications: (1) LPC - Licensed Professional Counselor